On the eve of 8 March, International Women's Rights Day, WSM is publishing a handbook to share reflections and good practices on gender equality on four continents, in four languages (FR, NL, EN, ES). Mixing theory and practices, it aims to encourage organizations to make a concrete commitment towards greater gender equality.
Gender equality means equal rights and equal opportunities between men and women. Equality between men and women is essential to ensure the sustainability and inclusiveness of development. It is an essential principle that is, however, rarely applied.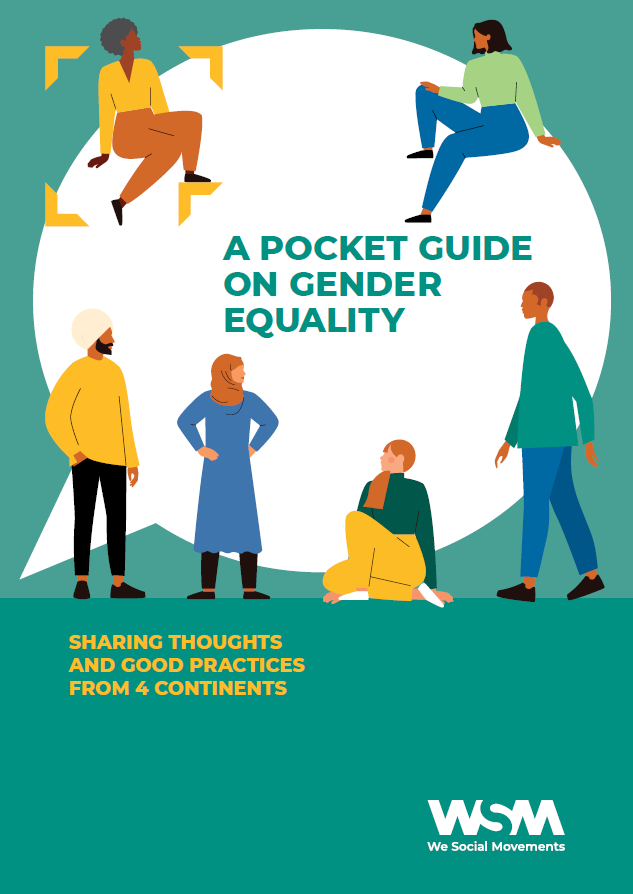 It seemed essential to us to propose a practical tool that popularized this thematic, proposes an analysis grid, while highlighting inspiring testimonies and good practices from our network. The objective is to be able to address this issue in a practical way at different levels: at the level of organizations (including our own organizations), but also at the level of networks.
Designed both to raise awareness and to capitalize on experiences, this "roadmap" is also a tool in which we set out our vision and strategy on gender equality in a very accessible way. Available in four languages (FR, NL, EN, ES) and mixing theory and practices, it is intended to be a guide to launch an in-depth reflection with our partner organizations on the concrete steps to be taken to achieve gender equality. It is not intended to be exhaustive.
We illustrate this with inspiring cases, lessons learned, concrete advices and recommendations, do's and don'ts from our partners in Asia, Africa, Latin America and Belgium.