300 people from four continents met virtually on Thursday 3 February to celebrate the official launch of INSP!R, the international network for social protection right.The participants, coming from various backgrounds (international cooperation, social movements, continental political bodies, trade unions and mutuals, etc.) were able to discover and debate during this seminar the vision and objectives shared by hundreds of members of this network: to fight together to make universal social protection for all a reality while highlighting the key role of the civil society in this mission.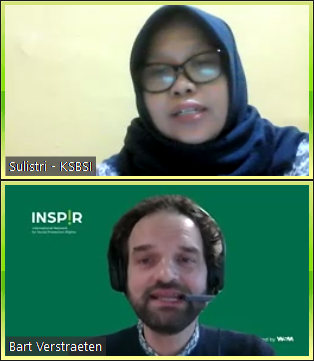 Bart Verstraeten, Executive Director of WSM, affirmed this motivation to change the world to make it more united at the opening of the session: "We are a unique human community distinguished by our diversity, creativity and capacity to transform the world. We are a humanity in which all human beings are born free and equal in dignity and rights. However, with 71% of the world's population having no or inadequate social protection, we know that we still have work to do. We are on a mission to restore dignity to all".
Watch the presentation video of INSP!R:
Various speakers took the floor to take the participants to the roots of this network of community-based social movements in Latin America and the Caribbean, Asia, Africa, and Europe. It is there that they organise and work with large groups of people who are mostly informal and therefore excluded from social protection systems.
Social organisations, such as Gregoria Apaza (Bolivia), Mufede (Burkina Faso), the national INSP!R network in Rwanda "ZAMUKA" were able to share their innovative strategies that they are implementing at the local level to promote services that enable local populations to escape from precariousness. These experiences demonstrate that access to social protection is essential to lift people out of poverty.
Exceptional guests were able to echo the various interventions of the INSP!R network. Mamadou Diallo (International Trade Union Confederation), Shahra Razavi (International Labour Organisation), Prof. Rachel Sabates-Wheeler (Institute for Development Studies, Great-Britain), Tom Joos (Mutualités Chrétiennes, Belgium) and Prof. Ingrid Mulamba (University of Kinshasa, DR Congo and INSP!R RD Congo) did not fail to underline the importance of relying on such a network to mobilise social forces in order to achieve victories and not leave anyone behind. In fact, according to them, the future of humanity will depend on our ability to cover the entire population throughout the life cycle, while paying particular attention to ensuring that this coverage is gender-sensitive. They stressed the importance of partnering with other networks and institutions to strengthen advocacy work and mobilise financial resources in order to assume our responsibility for a world with less injustice and inequality, especially in caring for the most vulnerable, such as informal workers. Ensuring that informal workers can get organised and be represented to defend their rights is also a key area of work. International labour standards, including Convention 102 and Recommendations 202 and 204, are instruments to be promoted to encourage states to move towards integrated and broadly supported social protection systems. Finally, our guests concluded that there are many challenges to be met as we live in an era of systemic transition. Putting decent work at the centre of our attention would bring us closer to our goals…
Successful continental policy advocacy experiences were also enthusiastically shared by INSP!R representatives in West Africa, Europe, and Asia. They discussed how occupational health and safety is becoming a major issue in Asia, how the status "self-employed" platform workers is a growing concern in Europe, and the progress made within the UEMOA (West African Economic and Monetary Union) in terms of recognizing mutual health organisations as key social actors in the region.
INSP!R produced a vision document in 2021, which contains diverse experiences of its members as well as the basis for the advocacy that the network has brought to national (more than 25 countries), continental and international political bodies:
The participants came away from the event convinced that we need to work together as civil society organisations, across borders and continents. The fight for more social protection is more relevant and likely to succeed if it is done globally, in our interconnected and globalised world.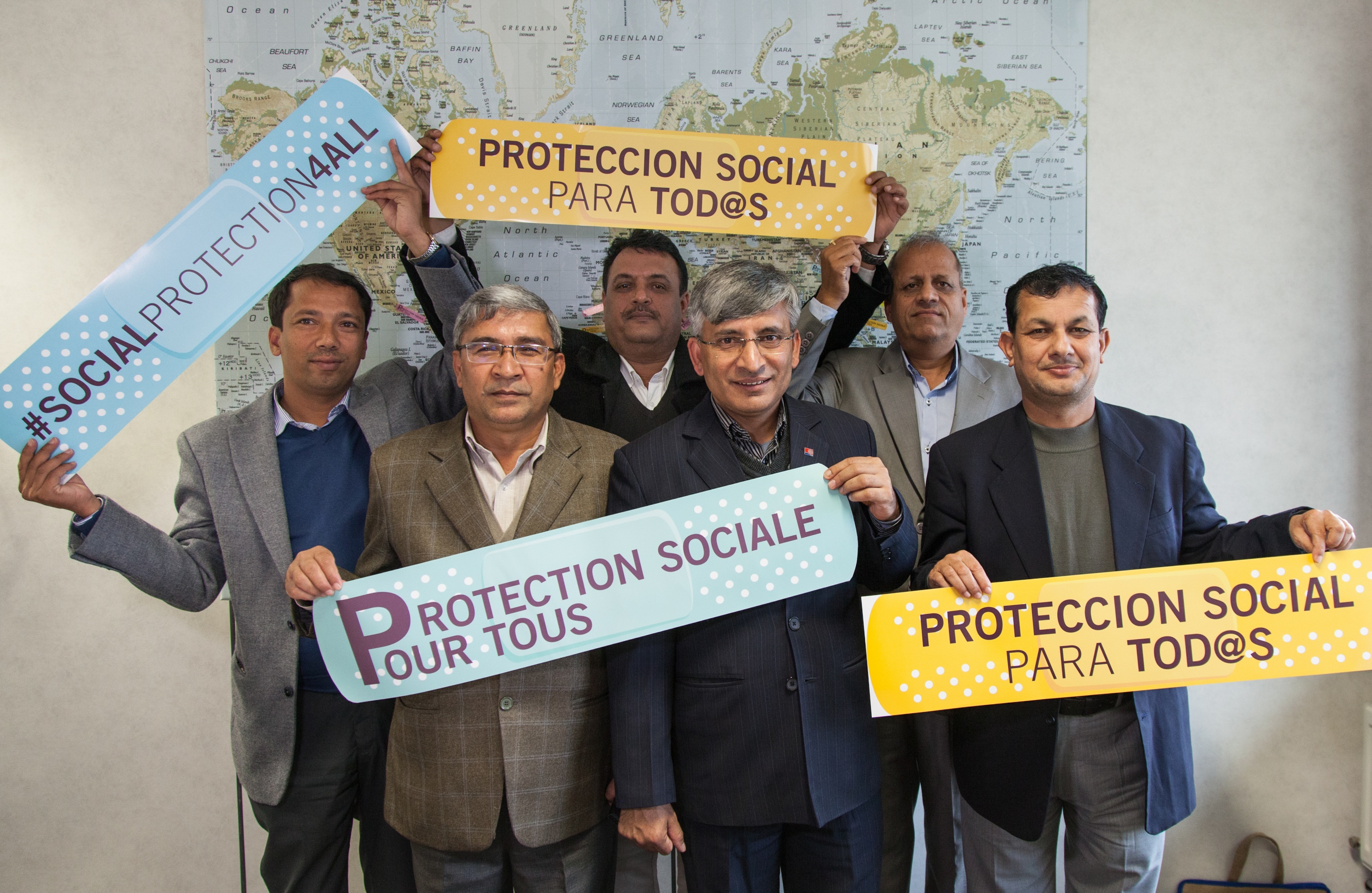 INSP!R is made up of a broad group of social movements such as trade unions, mutual health organisations, cooperatives, women's organisations, youth movements, elderly people's organisational and farmers' movements, etc., which mobilise on a daily basis. Our pioneering work, rooted locally and providing social protection to our members, gives us credibility and legitimacy to advocate more strongly for universal social protection. Our demand for more social protection is rooted in the needs but above all the human rights of people... INSP!R is not asking for charity but for the respect of fundamental human rights. For this, we need massive investments and the mobilisation of financial means, including those provided by the fight against fraud and tax evasion. More than a burden, social protection is above all a question of political will, because it is affordable.